Scotland's Climate Assembly welcomes observers to the sixth meeting of the Assembly on the 6th and 7th March 2021.
About this Event
Welcome to the sixth observer session of Scotland's Climate Assembly. We hope the programme will provide an insight into the process and deliberations of the Assembly. We're looking forward to welcoming you.
This session of the observer programme will take a different form to previous sessions. This weekend, Assembly Members will be deliberating, and finding consensus in their deliberations to put forward the Assembly's recommendations. The observer session will focus on Assembly process, and the development of deliberative procedures. This may be of particular interest to organisations developing their own procedures.
Our speakers will consider Assembly structure, the nature of deliberation, translating deliberation online and the support provided to Assembly members in such a process.
NOTE: We will not be discussing the Assembly evidence base in this session, rather we will be exclusively focused on process.
We look forward to welcoming:
• Brett Hennig, Sortition Foundation
On assembly selection and recruitment
• Kaela Scott, Involve
On facilitating remotely
• Kelly McBride, Democratic Society
On decision-making and voting procedure
• Dr Oliver Escobar, University of Edinburgh
On governance online
Sunday 4:30pm: Access details will be shared with attendees in advance of the session. You will also receive the agendas and programmes of activity for Weekend Six.
Please note:
Only those registered for the event will be able to access the live session, therefore please ensure you give the name with which you are registered when joining us on Zoom. Tickets are not transferrable. If you need to change the name on your ticket, please contact us.
More places will be opened than initially made available, so do join the waiting list if a space is not currently open. This is simply to ensure we have space for those whose first time it is observing the Assembly.
Please read the Observer Policy, which can be downloaded at this page, before attending.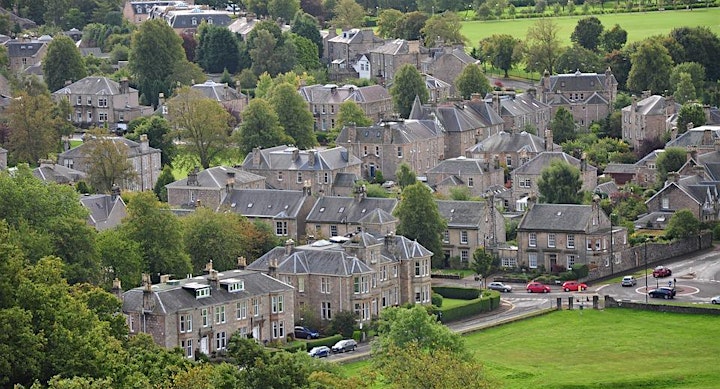 Privacy Notice: Use of your personal information
Personal information, such as your name, e-mail address and active engagement with the surveys and mail-outs may be collected and held on Eventbrite by the Secretariat of Scotland's Climate Assembly in order to keep you informed about the events for which you register. The legal basis for collection of this data is that of consent: by registering for the event, you have given consent for that information to be provided to you via Eventbrite. You are not obliged to provide this information. If you wish to receive particular information but are not willing to share your data on this platform, please contact info@climateassembly.scot. To withdraw consent, you can unsubscribe from communications, or contact the aforesaid address.
Any personal information will be used exclusively to provide you with information about the events in which you have expressed an interest. The information will be deleted once the Assembly has finished, and an evaluation of the events has occurred. Please note that any information entered into Eventbrite will be sent outside of the European Economic Area; details of this transfer and protections in place can be found on their Privacy Notice.
Your rights as data subject:
If you wish to make a request for a copy of your personal information, rectify information you think is inaccurate, object to how we use your information, restrict or erase the data we hold, please contact the Scottish Government Data Protection Officer DataProtectionOfficer@gov.scot.
You may also raise your concerns with the Information Commissioners Office (ICO). Further information can be found on the ICO's website: www.ico.org.uk and concerns can be reported at https://ico.org.uk/concerns/handling/ or at the below address.
The Information Commissioner, Wycliffe House, Water Lane, Wilmslow, Cheshire, SK9 5AF. Tel: 08456 30 60 60.
For any additional information, please contact info@climateassembly.scot.